Vanderlin Drive duplication planning study
The Northern Territory Government is undertaking a planning study to investigate the future duplication of Vanderlin Drive between the Stuart Highway and McMilllans Road.
A future duplication is being considered to improve traffic flow and safety and cater to expected increases in traffic.
The stretch of Vanderlin Drive that runs between the Stuart Highway and McMillians Road forms part of the National Transport Link providing access to East Arm Port, the airport, hospital and Darwin's northern suburbs.
Along this stretch of road, Vanderlin Drive narrows down to a single lane in each direction, and intersects with several adjoining local roads.
The Department of Infrastructure, Planning and Logistics has received feedback from the public regarding property access, pedestrian crossings, bus stop locations, shared path access and safety at intersections.
The planning study will look at:
expanding the road to 2 lanes in both directions to improve traffic flow
adding signals at the McMillians Road intersection of Vanderlin Drive to better coordinate traffic flow and access
upgrading shared paths and bus stops for safer access for pedestrians and cyclists, and
improving landscaping and amenity along the road verge.
Consultation with key stakeholders including residents, businesses, community organisations and the general public will be a significant part of this planning study.
The first stage of consultation is expected to commence by early 2023.
The planning study will consider current and planned developments in the area and the Berrimah North area plan.
This investigative work is a planning study only. There is currently no timeframe for construction or funding.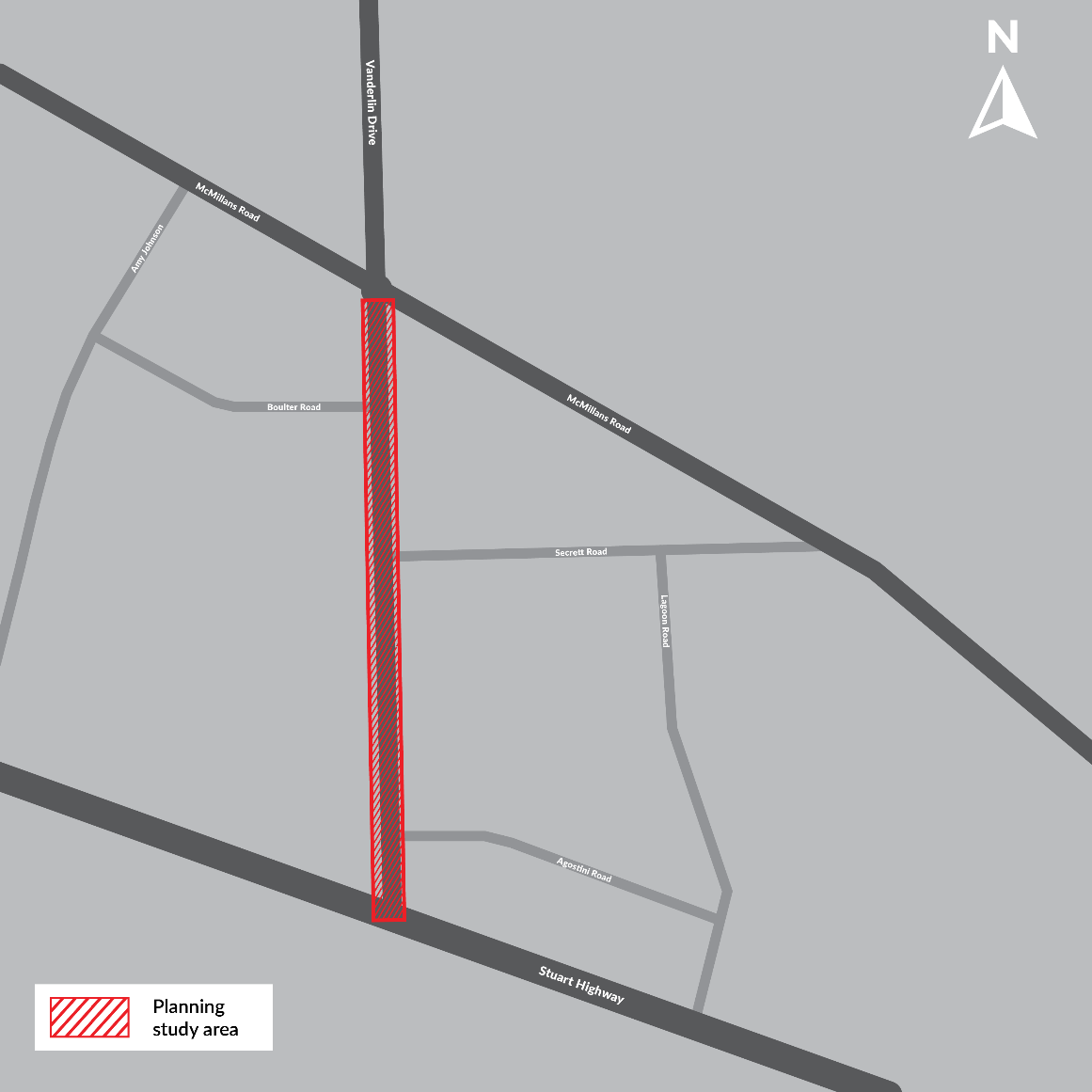 Contact
---
Last updated: 25 October 2022
Give feedback about this page.
Share this page:
URL copied!