Stuart Highway duplication at Katherine East
The Northern Territory Government is duplicating the Stuart Highway at Katherine East.
The 1.3 kilometre duplication will begin 200 metres before Cyprus Street and extend 300 metres after Uralla Road, connecting to the existing duplication from the Katherine CBD southbound.
The duplication will enhance safety for road users, increase flood immunity and support the creation of development parcels as part of the Supporting Growth in Katherine East project.
As part of the duplication a new link road intersection between Cyprus Street and Uralla Road will be constructed, Uralla Road intersection realigned and safety upgrades applied to the Cyprus Street intersection.
To accommodate the construction of these new lanes, the existing roadside Tourist Information Bay will be relocated 700 metres east.
Construction on the duplication is expected to be completed by late 2022.
Map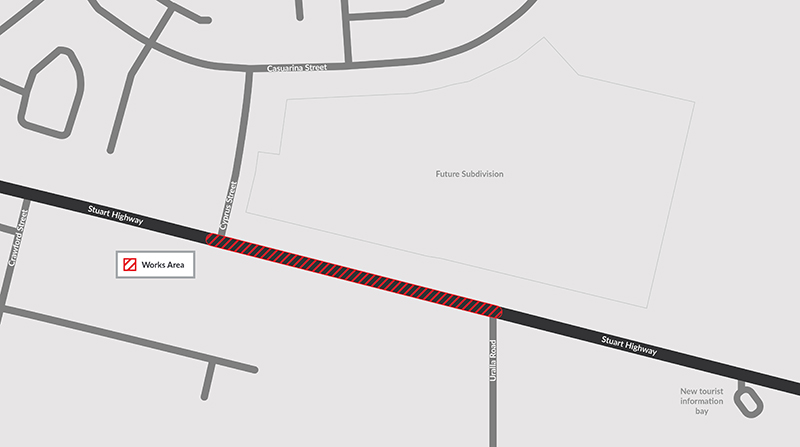 Contact
---
Last updated: 14 June 2022
Give feedback about this page.
Share this page:
URL copied!