Chung Wah and Emery Avenue roundabout
A new roundabout has been proposed at the intersection of Emery Avenue and Chung Wah Terrace in Palmerston to improve safety.
The intersection has been the site of many road incidents over the past decade, and engineering studies have recommended a roundabout at the intersection will reduce the risk of further crashes, while effectively managing traffic flow.
The Department of Infrastructure, Planning and Logistics has considered multiple options for the site.
Alternatives included the installation of traffic lights, however a roundabout has been identified as the option that:
improves safety at a site that has seen over 70 traffic incidents in nine years
effectively manages the flow of traffic in the area
is complimentary to other treatments used along the road way.
Traffic lights have been ruled out at this location as they have the potential to create traffic congestion and additional safety issues.
Preliminary design concept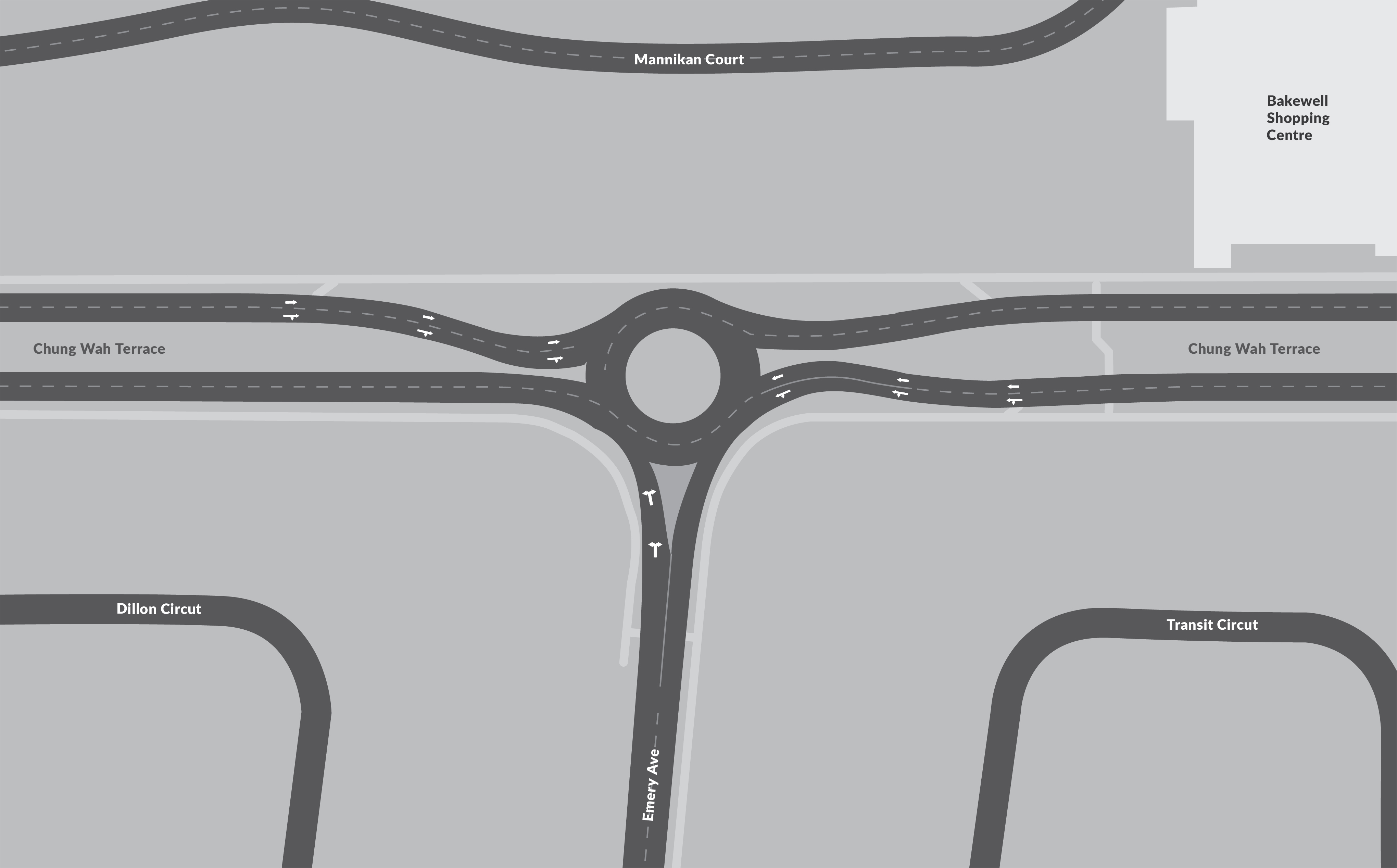 This map is a proposed roundabout design for the intersection of Chung Wah Terrace and Emery Avenue.
Feedback submitted on this project will be considered as the project advances and this image should not be considered a final representation of proposed works, but as an indicator of location.
Contact
If you would like to discuss the project further, contact:
Department of Infrastructure, Planning and Logistics Project Manager
Geoff Horni
8999 4650
geoff.horni@nt.gov.au
---
Last updated: 27 September 2022
Give feedback about this page.
Share this page:
URL copied!