Roads and Bridges Strategy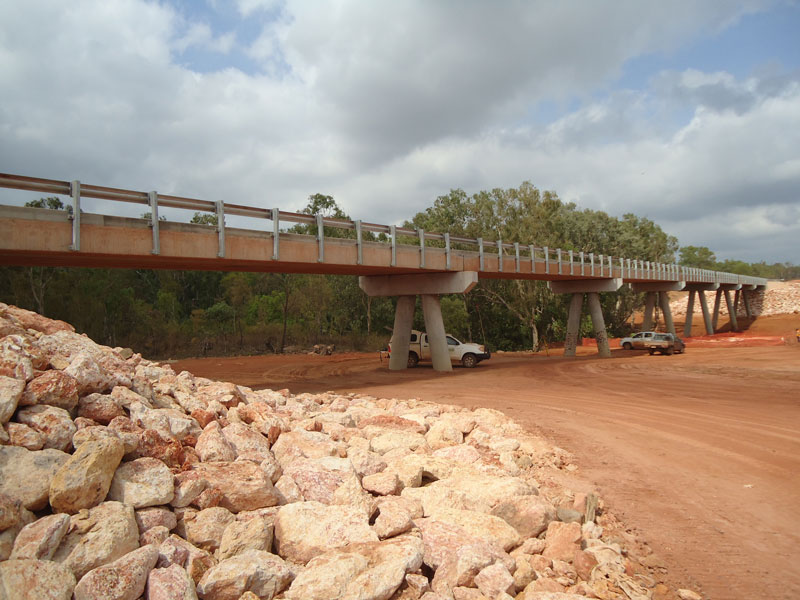 The Roads and Bridges Strategy and Network Investment Plan provides an evidence-based foundation for upgrading and developing the Territory's road and bridge network.
A reliable and efficient road and bridge network is critical to enable the Territory's economy to grow, for its people to connect and prosper and for the Territory's major industries to reach their full potential.
The Strategy was drafted using content from the Northern Territory Regional Infrastructure Study. The draft Roads and Bridges Strategy was then released in July 2015 for public comment. Targeted consultation sessions followed to identify and confirm the road and bridge network upgrading priorities.
The Strategy's Network Investment Plan outlines stakeholder identified upgrading works that need to be delivered over three priority timeframes: short term (next five years), medium term (five to ten years) and long term (beyond ten years).
The final release of the Strategy will ensure transparency of the future investment in roads and bridges across the Northern Territory and the Network Investment Plan will be updated each budget cycle to maintain it's relevance.
View the Roads and Bridges Strategy (1.2 mb)
Last updated: 20 December 2016