Rocky Bottom Creek Crossing
The upgrade of the Rocky Bottom Creek Crossing and approaches aims to reduce the number of days the crossing is closed due to flooding, and improve access and safety for road users on the Central Arnhem Road.
The crossing is located approximately 410 km from the Stuart Highway and 95 km from the community of Gapuwiyak. The works are now complete and open to public.
This project was jointly funded by the Australian Government under the Regional Roads Productivity Package (RRPP) and the Northern Territory Government.
Benefits
Now completed, the project will:
Reduce the number of days the crossing is closed for during weather events
Improve the road safety and access for all road users.
Project timeline
The project is complete and was open to the public on 2 September 2016.
Current works
There are no current works.
Project scope
The project encompassed:
Construction of a single-lane bridge upstream from the old crossing
3.2 km of new road realignment including approaches to the new crossing
Rehabilitation of the old road alignment.
Road users are still encouraged to regularly check the Road Report NT website prior to travel during the wet season and after periods of heavy rain to ensure that the road is open and safe for travel.
Contact
You can contact Cielo Alvaran, project officer bridges, either by:
Latest news
Update 4 – 2 September 2016
The Bridge is now open for use.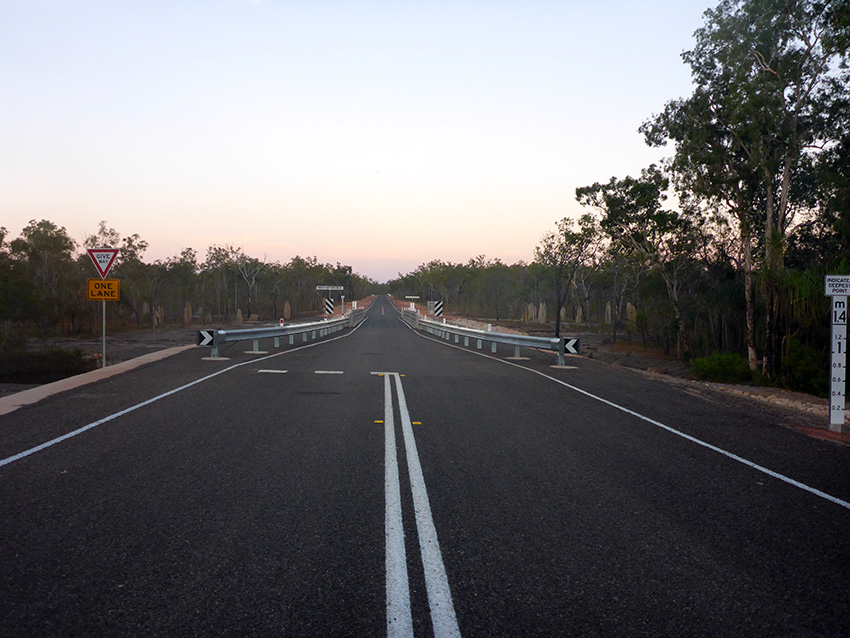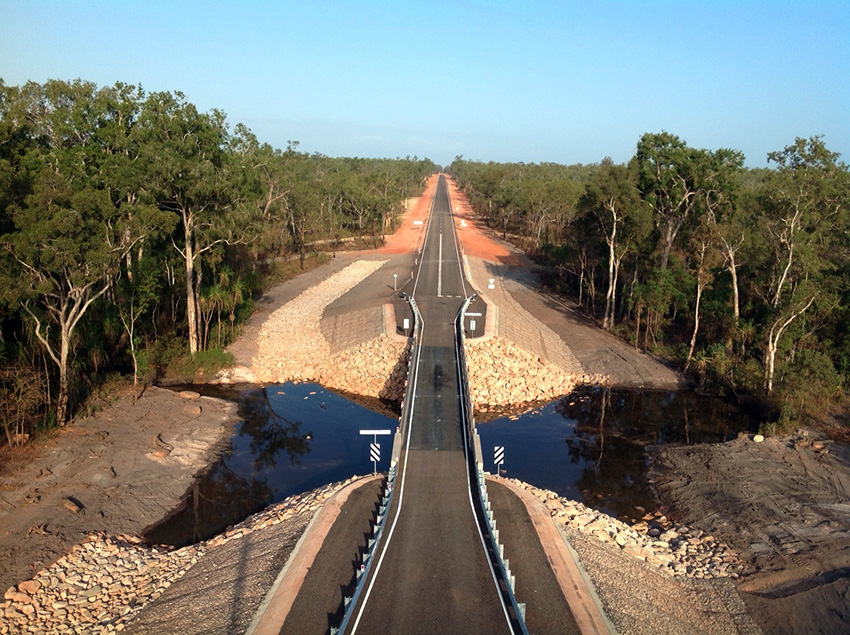 Update 3 - 18 April 2016
Update 2 - 14 December 2015
Work is currently on hold due to the wet season.
Update 1 - 21 October 2015
Rocky Bottom Creek Crossing - Works under way
Last updated: 28 November 2017